Our container division was established in 1996 to provide clients with all services relatedto their container needs. We provide containers of all types, for both sale and lease, both refurbished and brand new.
We offer total container services, this includes
Containers for Sales and Leasing All types of 20', 40', Reefer and Open top containers for sale and lease, along with a host of different types of containers
Container Storage
Sales and Marketing
Cargo supervision
Container Tracking
Container Repair
Reefer Container Management
Brand New Containers
Our container division always maintains a healthy stock of brand new containers at all time. Most Brand New Containers are built by us directly from the factory using our own prefix. We also do have access to a number of people holding stock in case we need to move a larger volume of containers. We also utilize all shipping lines which helps us to move a huge volume of containers in the shortest time if required. But at most time our buffer stock helps us avoid a delay for delivery to the customers
Gensets provide mobile power for reefer containers during transit by road, ship or when used in places where electricity is not available. These diesel powered generators "clip on" onto the back of the reefer containers in designated spots to provide safe and secure storage during transit. They provide a reliable source of power in construction sites and countries and cities prone to power fluctuations. Blue Fin has available, refurbished gensets for both lease and rental. Units are tested to be working in full operational mode before release. Technicians are available to monitor the units during lease as well.
Flatpack Containers
Flatpack containers are specifically manufactured for use as accommodation or office units. These units have been hugely successful in construction sites, as labour accommodation, supervisor offices and military personnel in conflict zones. Flatpack containers use the same skeletal structure as marine containers, but without the steel sheets. Instead composite panels are used as the walls of the units. Flatpacks have now become a suitable alternative to traditional containers due to a number of reasons, mainly being:
Ease of erection - a single unit can be erected within hours
Flexibility – A number of units can join together to give a wide range of layout options
Transportation – Since these units come with a knock down structure, 4 units can be mounted on a single trailer or a single 20' container, thus reducing transportation costs by up to 75% per unit.
Used during shipping of containers, container bottle seals with unique serial numbers are available in stock at Blue Fin Terminal.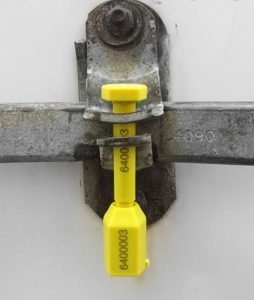 One of our main areas of expertise is container modification. Under highly skilled and experienced staff and engineers, Blue Fin Containers manufactures the following containers.
Accommodation Containers
Office Containers
Toilets
Mosques
Labour Camps
"We sell and lease 20ft, 40ft std, 40ft HC 20 & 40ft refer and open top containers."