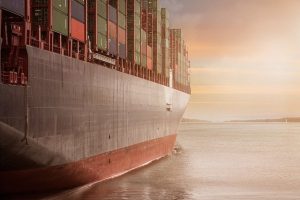 Blue Fin International Shipping has been active in freight forwarding since the company has been established over 20 years ago. With highly experienced and dedicated staff, we are experts in moving all kinds of cargo.
Move cargo by Sea, Air & Land We are able to provide a complete door to door logistics solutions to ensure all our client's needs are met. Our Sea Freight, Air Freight, OverLand Transport, Port & Customs and Operations departments work together to ensure smooth operations of even the most complicated shipments
Containerized Cargo Our longstanding business relationship with shipping lines means we get the best rates for the movement of all types of containers, anywhere in the world. And our in-house transportation and container handling divisions ensures fast and efficient booking process. We are able to move all types of containers. 20'/40' Standard, High cube and Reefer containers.
World Wide Moving We can move cargo to and from any port in the world.Our longstanding relationships with a network of agents worldwide to ensures smooth operations regardless of the location of the cargo.
Experts in moving Oil-field and heavy-lift equipment With a wealth of experience in moving,highly specialized Oil-Field and Super Heavy-Lift cargo, no cargo is too big or complicated for us to move. We are experts in moving heavy lift cargo on Break-Bulk vessels, Ro/Ro vessels and Barges.
Chartering of Vessels Worldwide We are highly experienced in the chartering of Break-bulk and Container vessels, and are to charter and operate vessels of varying sizes based on customer needs.
"Container handling decisions ensures fast & efficient booking process."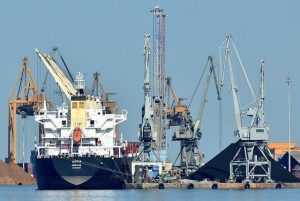 We are best known for our ability to move extremely heavy-lift and very specialized cargo from and to all over the world. We have worked with major Oil-Field and industrial Machinery companies for over 20 years. We are experts in moving heavy lift cargo in Break-Bulk vessels, Ro/Ro vessels and Barges.
We have moved everything-from entire oil-rigs, machinery weighing over 300MTs to specialized equipment such as generator and trucks.
We have moved these cargoes to and from places such as all UAE ports, Iraq, Africa – including Kenya, Somalia, Libya and Algeria – USA and Europe and destinations all over the world.
With our different division working together, we ensure a seamless and efficient movement. We aim to ensure that our clients have all their transportation and custom requirements for these complicated movements met.
"Our clients have all their transportation & custom requirements for these complicated movements met. "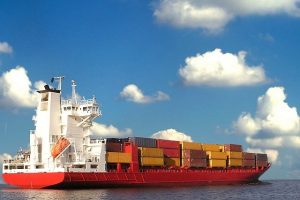 Our company is involved in transport and maritime services and acting as representatives, ship agent, and protecting agent for many shipping lines. Our staff is highly experienced in the maritime field and has good
relations with Port/ Stevedoring Authorities as well as other official circles which enables us to assist in case of any problems or disputes.
Our Major Field of operations is as follows Vessel Agency in all UAE ports:
We are all well known for our expertise in handling all types of vessels for loading & unloading, lay-by, dry-docking & repair
Dry Bulk
Chemical Vessels
Offshore Vessels
Ro/Ro Carriers
Container Vessels
Break-Bulk and Heavy-lift Vessels
Stevedoring
Arranges the necessary manpower and equipment to load or unload the cargo on or off the ship upon docking at the Port the most demanding customer criteria.
Crew Attendance
Attends to joining/disembarking crew, assist in obtaining documentary requirementprior entry, immigration formalities and transport crew to and from vessel.
The company can immediately attend to crew in urgent need to Medical Attention. It has standing relationships with the best hospitals who can likewise handle most cases of injuries or illness.
Cash to Master
Facilitates the delivery of cash advances to vessel, Master Funds are delivered to the vessel through fast, safe and secure means and at ALL UAE ports.
Survey and Inspection of Cargo and Vessel
Can arrange for bunker survey, on/off hire survey, safety inspections, and cargo survey whenever required by its principals. We offer all these services at competitive rates, and our years of experience means that these services will be carried out by professionals who are the best at what they do.
Customs Clearance
Our efficiency and special know-how of customs clearance in UAE enables us to expedite this process quickly and efficiently. Our customs brokerage team is highly skilled and highly experienced providing you the best possible service.
Our services include
Clearance
Customs consulting
Tariff and commodity interpretation
Preparation of local documents
Pre Clearance approvals
 Free zone and transit clearing
Draw back and temporary import clearing
Dedicated team ready to serve you at any time
Some of our major clients include
Geco Support Services
Agility Logistics
Schlumberger
Gulf Services
Baker Hughes Limited
" Our years of experience means that these services will be carried out by professionals who are the best"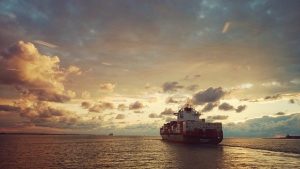 We handle multiple cross shipments via air and sea freight . Blue fin has a strong network of 40 agents worldwide. We are specialist in handling cross-trade shipments via 40' / 20' std containers, flat rack containers and oog cargoes.
We specialise in handling cross-trade shipmengs from China into Algeria, Oman , UK and USA. Also, from Oman and India to Algeria and Oman.
We make sure that cargo is booked on priority with less transit time and with required free time at destination ports.
" Our years of experience means that these services will be carried out by professionals who are the best"